Studying in Brussels, that's studying in a city where Culture and Café can be written a big 'c', because nowhere is the offer bigger and more beautiful. Every day you can choose from dozens of activities: concerts, film projections, parties, museums, terraces (yes, even in winter) ... Moreover, many local companies and multinationals have their headquarters in the capital of Europe. That's good for your internship and for a job!
Dive into the calendars of the RITCS Café or Cinema RITCS or click through to one of the many agendas of activities in Brussels.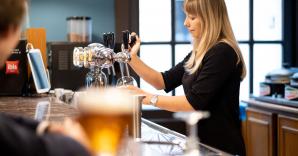 Would you like to earn some extra money during your studies? EhB and VUB have a student job database on which companies can post their vacancies.