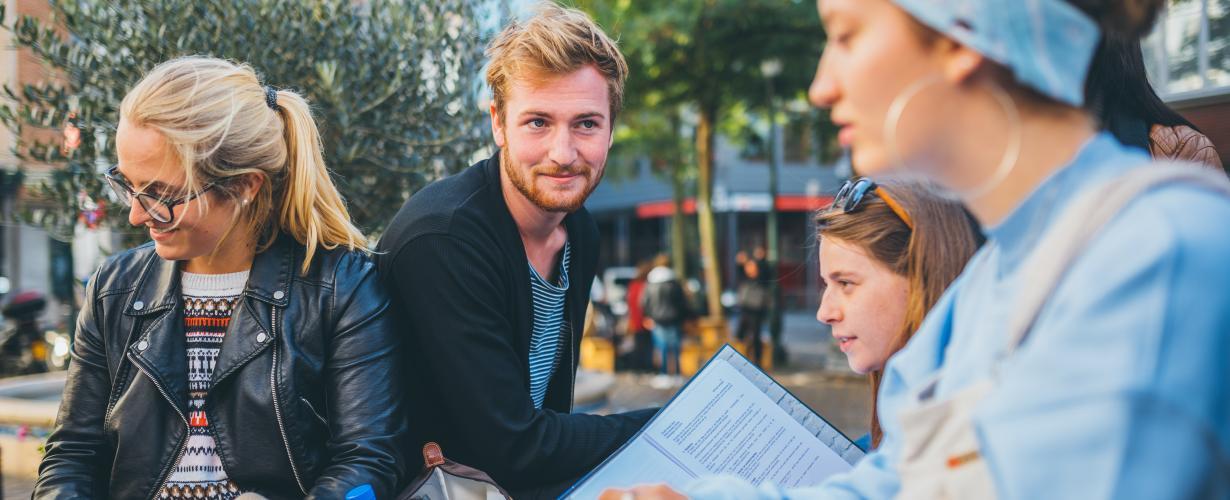 Fall semester: September 20, 2021 – February 4, 2022
EhB Welcome Day: 16 & 17 September 2021
Winter holidays: December 27 - January 7
Examinations: January 10 - February 4
Students with, at least, a B2 proficiency in Dutch or French can apply for a Traineeship, combined with Final Work if desired.
We strongly recommend incoming students to participate in the Survival Dutch course, organised prior to the start of the semester (9-19 September).
Traineeship
Professional practice is an essential part of our educational program.
All competences that are needed for our student to be able to work as a starting social worker, are trained and practiced here.

The internship takes place in different professional fields where social workers can practise their activities.
We offer internships in social services of schools (student guidance), hospitals, juvenile court, in mental health care, in first-line assistance, in homeless shelters, mutual insurance companies, labor unions, social movements, cultural and social artistic organisations, etc.

During the internship the student will learn and train the skills and competences which are needed to work with people, to assist people. The student will work in a team setting and will be trained and coached in order to act more and more autonomous as a beginning social worker. The student is supervised and assisted by the institution's internship supervisor as well as by a supervisor within the organisation.