The Koninklijk Conservatorium Brussel (KCB) is a School of Arts of EhB. Please check the KCB homepage for all details.
If you would like to become an Erasmus student at the Koninklijk Conservatorium Brussel (Royal Conservatory of Brussels), please apply send us the AEC application form as well as a cd or dvd with a demo or a portfolio of your compositions (for students in composition and writing).
Erasmus + exchange in Musical
Exchange is possible within:
You will find more info on curricula on our website.
Programme timing 
Fall semester: September 18, 2023 – February 2, 2024 
Survival Dutch(*): September 4 - September 14, 2023
EhB Welcome Days: September 14 and 15, 2023 
Fall holidays: October 30 – November 5, 2023 
Winter holidays: December 25, 2023 - January 7, 2024
Exam period: January 8 - February 2, 2024
(*) We strongly recommend students coming in the fall semester to participate in the Survival Dutch course.
Spring semester: February 12 – June 28, 2024
Welcome Day: February 9, 2024
Course period: February 12 - May 31, 2024
Spring holidays: April 1 – April 14, 2024 
Exam period: June 03 - June 28, 2024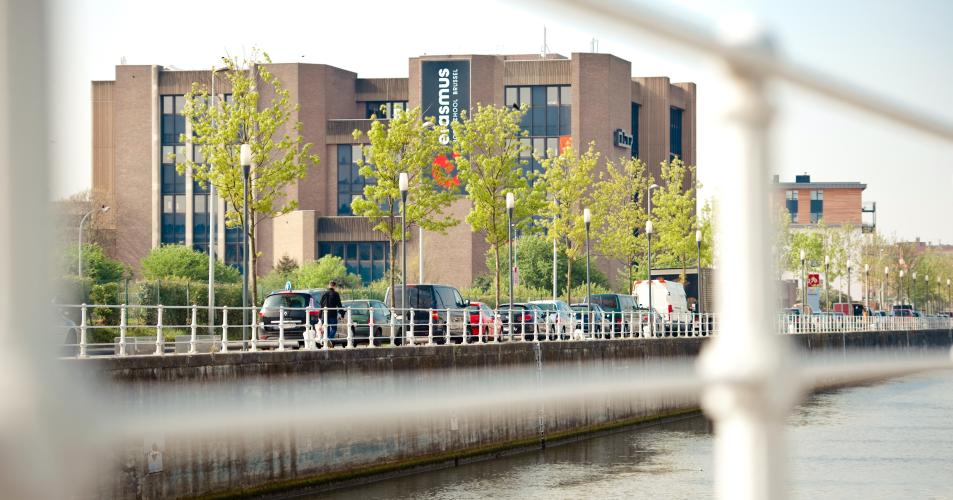 Campus Kaai
For the Musical students of the Royal Conservatory (KCB), we have numerous rehearsal, dance and mirror rooms on the Kaai campus. Their show moments take place in a real on-site theatre, where everyone is welcome.
Study costs are covered by the Erasmus+ Study agreement.
Additional costs are limited and are clearly mentioned on the course descriptions.
1. Preliminary steps at your home institution
Your home institution needs to have an inter-institutional agreement with Erasmus Brussels University of Applied Sciences and Arts. Check if this is the case by consulting with your home insititution or directly on the Mobility Online platform.
Follow the application process at your home institution in order to be nominated as a participant of the Erasmus+ program.
A B2 CEFR reference level in English is required. Check with your home institution and verify that you have reached this level.
2. Contact the Erasmus Coordinator at Koninklijk Conservatorium Brussel (KCB)
Contact the Erasmus Coordinator at KCB to receive more information on the School of Arts Application Process.
3. Registering with EhB  
4. Completing the Learning Agreement Before in Mobility Online
Contact the Academic Erasmus coordinator of this course (contact details are on the bottom of this page) to define your academic exchange programme.
Write the details down in the Learning Agreement Before (in Mobility Online). Upload your Learning Agreement Before at least 1 month before the start of your exchange.