Studying at the Erasmus Brussels University of Applied Sciences and Arts (EhB) is a unique experience.
Students benefit from the city's exciting cultural, social and artistic scene while also being at the heart of Europe. Brussels is a true melting pot where different nationalities, ideas and ways of life connect. As a result, EhB offers highly qualified programs and carries out applied and artistic research, which are embedded in the Brussels multicultural context.
The Erasmus Brussels University of Applied Sciences and Arts is affiliated with Vrije Universiteit Brussel (VUB). Both higher education institutions work together in the Brussels University Association.
EhB is strongly embedded internationally by actively participating in international networks, partnerships, projects and mobility programmes.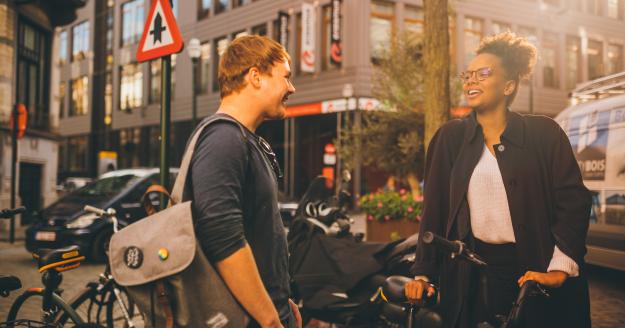 EhB at a glance
EhB's 6.600 students are clustered in 3 different departments and 2 Schools of Arts located on 8 campuses throughout the city and another 3 elsewhere in Flanders. The departments offer Associate Degree and Bachelor programs with a strong professional focus while the Schools of Arts offer Bachelors and Masters in Music, Audiovisual and Performing Arts.