Bachelor or Master of Arts
Audio­vi­su­al and Dra­mat­ic Arts
Teaching at RITCS is organised around several specialisation areas which are taught from the Bachelor level to the Master level.
The language of instruction is Dutch, with facilities in English for international students. As the groups are quite small, you can easily catch up and fellow students are there to help you. Incoming Erasmus students often do projects and take part in Dutch courses with their own tasks.
If you want to apply as an Erasmus student at RITCS, School of Arts, please apply electronically and send us at the same time a portfolio of your work. Upon acceptance of your application, we will guide you to compose an adapted study program.
Some quick information:
Fall semester: September 19, 2022 – February 3, 2023
Survival Dutch(*): September 5 - September 15, 2022
EhB Welcome Days: September 15 & 16, 2022
Internship / Thesis period: September 19 – December 23, 2022
Winter holidays: December 24, 2022 - January 6, 2023
Examinations: January 9 - February 3, 2023
Spring semester: February 13 – June 30, 2023
EhB Welcome Day: tbc 
Internship / Thesis period: February 13 -  June 4, 2023
Examinations: June 5 - June 30, 2023
(*) We strongly recommend incoming students in the fall semester to participate in the Survival Dutch course.
Exchange Programme for Audiovisual and Dramatic Arts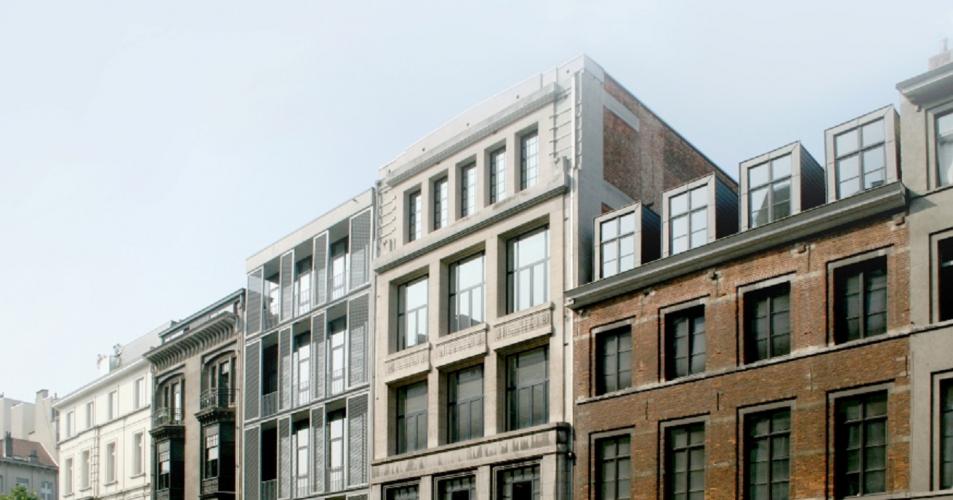 An arts campus in the heart of Brussels, with movie theatres, TV and radio studios, an extensive media library (with lending service), research areas and top of the bill: its own RITCS café.
Address
Dansaertstraat 70
1000 Brussel
Find the campus on Google Maps.
Study costs are covered by the Erasmus+ Study agreement.
Additional costs are limited and are clearly mentioned on the course descriptions.
1. Preliminary steps at your home institution
Your home institution needs to have an inter-institutional agreement with Erasmus Brussels University of Applied Sciences and Arts. Check if this is the case by consulting with your home insititution or directly on the Mobility Online platform.
Follow the application process at your home institution in order to be nominated as a participant of the Erasmus+ program.
A B2 CEFR reference level in English is required. Check with your home institution and verify that you have reached this level.
2. Contact the Erasmus Coordinator at RITCS (EhB)
Contact the Erasmus Coordinator at RITCS to receive more information on the School of Arts Application Process.
3. Registering with EhB  
4. Completing the Learning Agreement Before in Mobility Online
Contact the Academic Erasmus coordinator of this course (contact details are on the bottom of this page) to define your academic exchange programme.
Write the details down in the Learning Agreement Before (in Mobility Online). Upload your Learning Agreement Before at least 1 month before the start of your exchange.