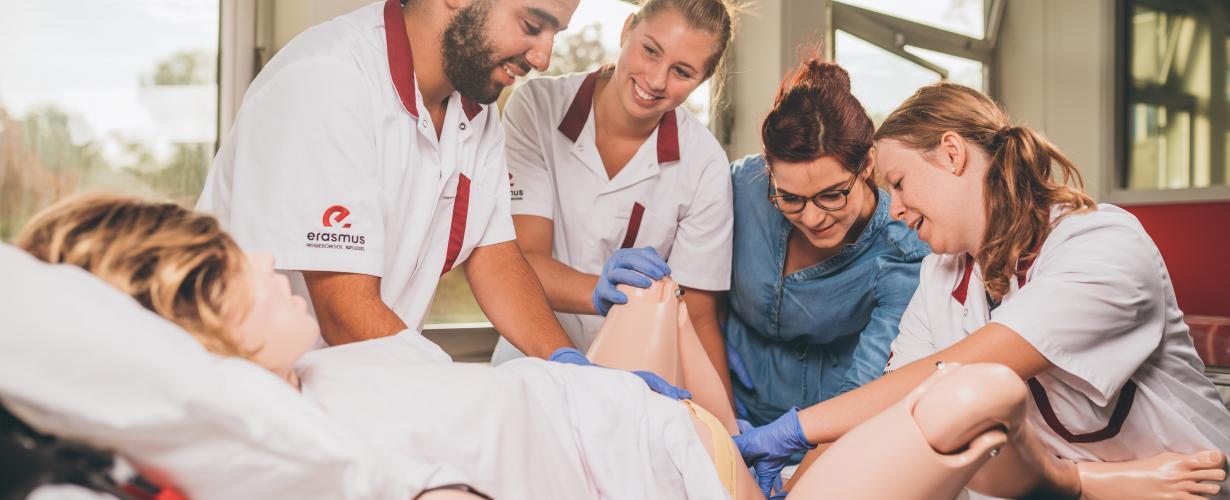 Fall semester: September 21, 2020 – February 8, 2021
EhB Welcome Day: September 18
Winter holidays: December 21 - January 4
Examinations: January 18 - February 8
Incoming Erasmus mobility during the fall semester only.
We strongly recommend incoming students to participate in the Survival Dutch course, organised prior to the start of the semester (7-17 September).
Midwifery in an international and intercultural context
Foreign traineeship delivery and maternity ward, intensive neonatal service, service for fertility treatment, prenatal consultation and counselling, services for prenatal diagnosis and/or high risk pregnancy.

Language of instruction: Dutch.
Health care in an international context
- Living and working as a midwife in the South
- Intercultural communication
- Dealing with poverty, inequality and privileges
- Repetition of important midwifery and neonatal skills (maternal and neonatal resuscitation, suturing,...) with attention to specific risk factors and the presence of limited material.
- Extra practice of high-risk skills (breech birth, shoulder dystocyte, PPh,...).
- Integration of insights gained with case studies
- Practical preparation for an international internship
- Communicating about your own international internship experience (blog and presentation)

Language of instruction: Dutch.
Survival Dutch
The aim of the "Survival Dutch" course is to master the basics of the Dutch language, both written and spoken. Starting from everyday situations, you will learn the necessary grammar and vocabulary in order to function in a Dutch speaking environment.

We strongly recommend incoming students to participate in the Survival Dutch course, organized prior to the start of the semester:
from September 7th - 17th.​​​​​​​

Language of instruction: Dutch and English