Midwifery for exchange students
To train our health care professionals we use evidence-based teaching methods and have a hands-on approach. To be optimally prepared for subsequent traineeships in real medical settings, student nurses, midwives, doctors and specialists train essential competences in our Skills and Simulation Center, a lifelike yet safe simulation environment.
Erasmus + exchange in Midwifery 
We are happy to invite you to do an internship combined with 1 or 2 courses in Midwifery, through the Erasmus+ exchange programme! We welcome a maximum of 2 to 3 students per year.
For more information on the specifics of the internships and the courses, please consult the courses and credits below. 
Programme timing 
Spring semester: February 13 – June 30, 2023
EhB Welcome Day: tbc 
Internship / Thesis period: February 13 -  June 4, 2023
Examinations: June 5 - June 30, 2023
Brussels Health Campus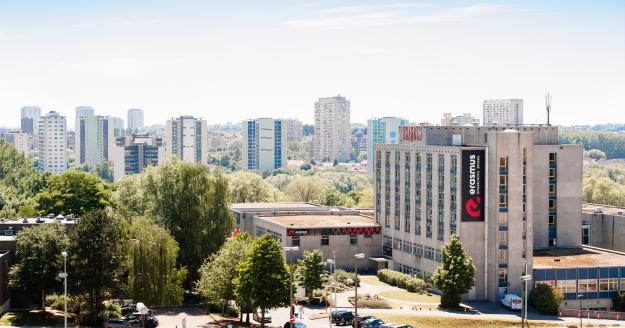 Brussels Health Campus
Brussels Health Campus is located in Jette in the green outskirts of Brussels. We work closely with UZ Brussel and Vrije Universiteit Brussel, which are all located on the same campus. The campus belongs to the medical world top and is an expertise centre in Belgium. 
You can easily reach our campus by public transport. 
Address
Laarbeeklaan 121
1090 Jette
Find the Campus on Google Maps.
1. Preliminary steps at your home institution
Your home institution needs to have an inter-institutional agreement with Erasmus Brussels University of Applied Sciences and Arts. Check if this is the case by consulting with your home insititution or directly on the Mobility Online platform.
Follow the application process at your home institution in order to be nominated as a participant of the Erasmus+ program.
A B2 CEFR reference level in English is required. Check with your home institution and verify that you have reached this level.
2. Registering with EhB  
3. Completing the Learning Agreement Before in Mobility Online
Contact the Academic Erasmus coordinator of this course (contact details are on the bottom of this page) to define your academic exchange programme.
Write the details down in the Learning Agreement Before (in Mobility Online). Upload your Learning Agreement Before at least 1 month before the start of your exchange.