Multimedia-studenten experimenteren met kunstcollectie KMSKA
Studenten Multimedia- & Communicatietechnologie sluiten elk semester af met een full project - van concept tot realisatie - in opdracht van echte klanten. Als cultureel ondernemer stapte het Koninklijk Museum voor Schone Kunsten Antwerpen (KMSKA) mee in dit innovatieve project. Het resultaat? Enkele verrassende tools o.b.v. artificiële intelligentie en IoT die de museumbezoeker nog meer laten verwonderen. 
De resultaten
Weg keuzestress: Locators
Deze routegenerator stelt 'on the spot' rondleidingen samen volgens de interesses van de bezoeker. Of hij nu alleen komt of met een hele groep. Vervolgens loodst de digitale gids je vlotjes langs het op maat uitgestippelde parcours.
Makers: Elise Boes, Seppe Clottemans, Wienert Gillijns, Axelle Vanden Eynde, Sarah Verbelen
 
Info on demand: Quiz
Ga in gesprek met een kunstminnende chatbot. Hij is niet alleen alwetend, maar heeft zin voor humor én stelt zelf ook interessante vragen! De ideale buddy om samen mee door de museumzalen te kuieren.

Makers: Shi Ji, Cyril Passeleur, Kelly Peeters, Adam Weir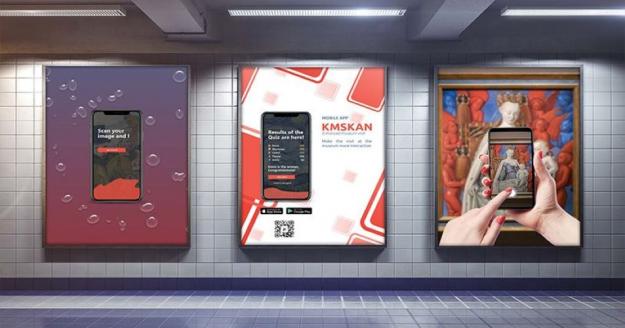 Info on demand: KMSKAN
Scan de werken die jou nieuwsgierig maken en beluister de verhalen op je smartphone. In voor wat meer actie? Doe mee met de quiz! Niets moet, alles mag.

Makers: Marwane El Kchiri, Cemil Keskin, Emre Kursun, Mohamed-Amin Malki, RecepTayyip Yildirimer
 
Persoonlijke band: artme
Jouw gepimpte profielfoto schittert als een highlight op je toegangsticket én op je social wall. Deze state of the art face swap evenaart vlotjes de stijl van onze meesters. Word jij het nieuwe gezicht van het KMSKA?
Makers: Brent Carton, Mathieu De Pauw, Jules Docx, Jorge Guevara Larrotta, Britt Leysen
Persoonlijk band: Jamessensor
Leef je uit op een virtueel canvas: door je handen en armen te bewegen, creëer je met verschillende kleuren en technieken een eigen meesterwerk. Jamessensor zoekt in de collectie naar het werk dat het best aansluit bij jouw creatie.
Makers: Julien Menten, Toon Raskin, Andres Vergauwen, Tom Verheirstraeten, Wouter Verthongen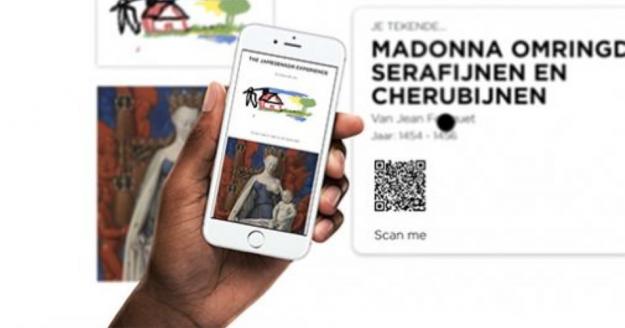 Museumbeleving van de toekomst