Location
Day 1: Ciné Palace, Boulevard Anspach 85, 1000 Brussels
Reservation
Registration form for Guest Lecturers only (at this stage)
The Most Sustainable Resource - Higher Education as Catalyst of Sustainability
Erasmus Brussels University of Applied Sciences & Arts (EhB) is very pleased to invite you  to our second edition of EhB International Days which will take place from Wednesday 4 December until Friday 6 December 2019.
During the International Days we will provide participants with the exclusive opportunity to:
Experience and share  best practices in dealing with Sustainability within Higher Education Institutions (HEI)
Share your Erasmus + study programs with our students and staff
Get acquainted with the six departments of EhB as one of the outstanding institutions of higher education in Brussels;
Explore our uniqueness of being located in the capital of Europe by attending interesting workshops with experts in the area of "Sustainability" and visits to the Brussels  artistic and cultural scene;
Meet our international and social partners which will enable you to reinforce your network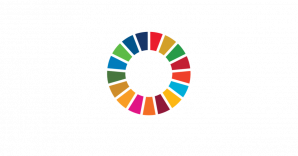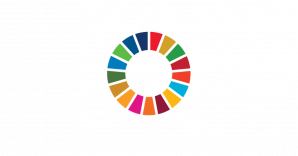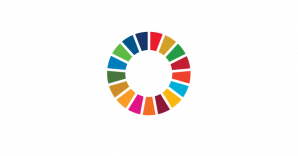 Wednesday 4 December 2019
Venue: Cine Palace, Boulevard Anspach 85, 1000 Brussels (Metro station Bourse/Beurs)
10 am - 11 am: registration
11 am - 12.30 pm: Opening session hosted by Aubry Cornelis, head of EhB MARCOM 
Welcome by Mrs. Ann BRUSSEEL, President of EhB
Keynote Speaker Dr. Jan TERLOUW, former president of Democrats 66, Deputy Prime Minister in the Van Agt II Government, author of several children books and enthusiast  advocator for sustainable development in The Netherlands
Bas Litjens, Board Member of the Dutch National Students' Association
 Aisha ADEPOJU, RITCS Alumna and director of documentary 'Al Camino Frente a Mi'
Reception
12.30 - 1.30 pm: Lunch
2 - 4 (or 5) pm: Workshops open to all registered guests, EhB-staff and students
You will be asked to select one of the following workshops:
2 - 4 pm: Implementing sustainability in your curriculum. Leen Audenaert and Peter Schildermans, Flemish Government -  Sustainable Higher Education'. This workshop is addressed to all teaching staff interested in curriculum development. You will be guided through a process which allows you to take the first steps in building a new curriculum. Some energizing examples will be shown on what sustainability and sustainable development goals  mean in higher education. An open and informal space will be created to share your ideas. 
2 - 4 pm: Working on sustainability and the circular economy with the OVAM SIS Toolkit. Miranda Geusens en Liesbet Van Ackeleyen  (OVAM). Do you want to know more about tools for the circular economy and sustainability? Take part in the hands-on workshop 'OVAM SIS Toolkit' and work together on a concrete case. The OVAM SIS Toolkit '(Sustainable Innovation System) is an instrument that provides guidance towards integrating sustainability principles in innovation and design processes to create sustainable value. Participants will be offered an OVAM SIS Toolkit. 
2 - 5 pm: Education for sustainability in a multi-faceted tomorrow – A Futures Literacy Lab. Maya Van Leemput, Kim De Vidts, Eva De Smedt, Yannick Dujardin (EhB Researchers Open Time | Applied Futures Research). This Lab is open to all interested guests, EhB staff and students. To engage with the exceptional challenge that sustainability is, you are invited to broaden your perspective of the here and now to the long-term future and the greater whole. Take part in this colorful and relaxed activity to strengthen your futures literacy in order to shape together tomorrow's ideas on sustainability in higher education.
4.15pm- 5.15pm: 
Adapting pedagogy to meet the challenge of the Climate and Biodiversity Crisis: Some exemplars from the UK,  Birmingham School of Architecture & Design, BCU by  Dr. Jemma Browne and Dawn Parke, Landscape Architecture, Birmingham School of Architecture and Design. In our presentation we will describe how we have mapped our courses within the School of Architecture and Design against the UN Sustainable Development Goals and are using competency frameworks in our teaching of design across the scales. to respond the urgent nature of  the climate and biodiversity crisis. We will also share some examples of best practice, showcasing pioneering student design projects from both BA (hons) courses and from our Masters Programmes across the Architecture and Design School 
7.30 pm: Welcome Dinner for registered guests, Taverne du Passage,  Galeries de la Reine 30, 1000 Brussels (Metro Central Station or Bourse)
Click here for info how to get to the campus.
Thursday 5 December 2019
Morning and afternoon
Welcome at the various EhB-Departments/Schools of Art followed by guest lectures.
Evening programme, you can choose between
From 5 pm to 10 pm: Enjoy the Brussels Museums Nocturne which gives you access to 7 museums located in the center of Brussels. Do not miss the closing party in the Saint-Géry Hall.
7.30 pm: Film Screening at Royal Institute for Theatre, Cinema & Sound  (RITCS): Young Female Directors: Compilation of graduation films.
8 pm : Attendance of the Musical "Nine" performed by our Musical Students (Nijverheidskaai/Quai de l'industrie 170)
Click here for info how to get to the campus.
Friday 6 December 2019
Discover the innovative sustainable Cultureghem Urban Space Project  at the premises of the Anderlecht Slaughterhouse, next to our campus Kaai (Ropsy Chaudron 24, 1070 Brussels, (Metro Clemenceau, exit Chaussée de Mons, just cross the street and enter the gate in front of you where the food market is taking place, enter the first building at your left side).
9.30 am - 10 am: Introduction to the Cultureghem Urban Space Project
10 am - 12 am: Participation in one of the following 3 educational workshops:
Kookmet: Be part of the city's best pop-up restaurant by shopping and preparing  a healthy and affordable meal cooked on funky mobile kitchens which you will share afterwards with your colleagues
Bigh's Urban Farm: Learn about the fish farm, the greenhouse and the rooftop garden built on the FoodMet and get an insight into the applied aquaponic method through a ludic workshop. 
Le Champignon de Bruxelles: Visit the cellars of the slaughterhouse which are a perfect environment for mushroom production. Tons of beer waste are transformed into delicious shiitake! 
12 am – 1.30 pm: Lunch
1.30 pm – 2.30 pm: Final presentation  on the future of the Cultureghem Urban Space Project
3 - 4 pm:   Mobility – Can we collaborate besides the traditional Erasmus mobility? 
International Office, Nijverheidskaai 170, Brussels (next to the Cultureghem Project)
EhB encourages short mobility (3-5 days) activities and wants to reinforce its virtual mobility activities in the future. During this session, you will be invited to exchange good practices and discuss possible future cooperation.
8 pm : Attendance of the Musical "Nine" performed by our Musical Students (Nijverheidskaai 170)