Are you ready to discover the beautiful city where you are staying? Your time in Brussel will be unforgettable. Erasmus Brussels University of Applied Sciences and Arts wants to encourage you to go on this adventure and give you some tips.
 Our very own café
RITCS café is the perfect place to have a drink and meet up with your friends. You can attend concerts or you can play boardgames like Monopoly, Risk… and have a nice and relaxing time with your friends. And, since it is a cultural bar, you can listen to live music, go to the CINEMA RITCS and attend debates on different social aspects. 
Although it is a place dedicated to students, the door is open to anybody who is into a young atmosphere. The prices are really cheap,  because it's a Student's Bar, made just for you!
Open from Monday and Thursday | Dansaertstraat 70, 1000 Brussel| Facebook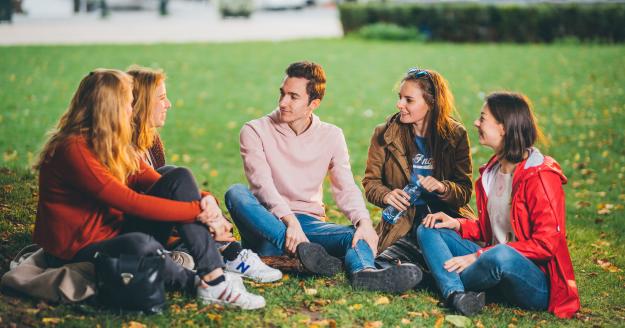 Do you want to meet other students?
The Erasmus Student Network (ESN) is the main student organisation in international Higher Education in Europe. We support the international student's integration at the university, under the principle of Students Helping Students. Our main interest lies within the cultural interaction by organizing events for international and Belgian students.
We want to help international students to get along and settle in Brussels. We also want to help them to make new friends. Therefore, we offer a buddy system and an interesting program with many different events, trips, cultural activities as well as parties.
Do you want to learn more about their activities or do you want to become a member? Please contact ESN Brussels VUB EhB esnbxl@gmail.com by mail or via their Facebook page.
Get a discount of 15 euros with the stuvocheque...
Stuvo EhB offers a refund of 15 euros on the purchase of cultural tickets.Whether you go to a concert, a performance or a museum, Stuvo EhB supports your cultural curiosity. Upload your ticket or proof of payment here, and we will pay back the cost of your ticket up tot €15.
Are you more in to sports? Good! We also give a refund for sports activities! Check the sport page to claim your refund.
How do I know if my ticket qualifies for a refund?
We only refund tickets for cultural activities. Did you went to the Magritte museum or a comedy show in the pub around the corner? It does not matter for us, as long as the ticket is purchased in Belgium.
You can ask for a refund up to €15, once per academic year, per student.
If the total amount of the ticket is lower than €15, the refund will be equal to the amount payed for the ticket.
Your ticket must be bought by you (EhB-student) between 23 September 2019 and 30 June 2020. The ticket must be uploaded on this website before 1 July 2020.
The refund is only valid for students registered at the Erasmus Brussels University of Applied Sciences and Arts, RITCS or Koninklijk Conservatorium Brussel, during the academic year 2019-2020.
Still doubting if you'll get a refund? You will only know for sure when you upload your ticket here.
Activities in Brussels?
You can consult these websites to see what other activities Brussels has to offer:
Other questions about culture? 
Mail: cultuur@ehb.be